Every Revere WC2F is built in the UK. From the design and concept phase to compleation. This ensures our own highly trained engineers have complete control over all aspects of the manufacturing process. For every new application and specification a new set of drawings are prepared, there are no generic brake clearances, no generic offsets. Our forged wheels are manufactured for specific vehicles and fitments.
Why forged wheels?
When dealing with high value luxury vehicles there are often valid concerns that in order to visually enhance your vehicle there is a compromise in quality of the aftermarket item, this is especially the case with replacing larger wheels often with lower profile tyres. The ideal solution to this problem is forged wheels.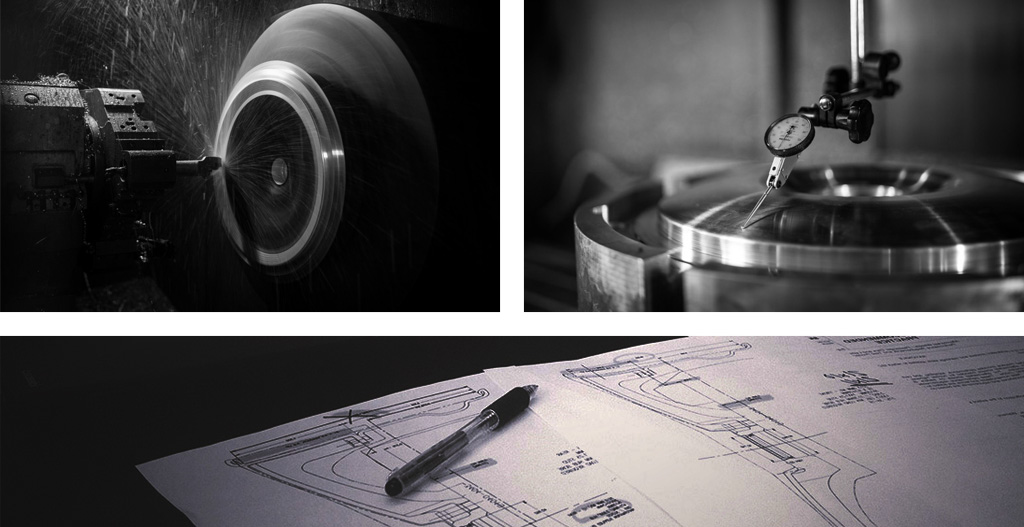 The Revere WC2F is manufactured using the highest aerospace quality forged 6061-T6 material. Your replacement Revere Forged wheel's performance will typically exceed the OEM wheel that you are replacing offering a higher performance, lightweight, stronger alternative to the original factory supplied part. The wheel is then individually bespoke tailored to suit your specific requirements ensuring the finished product no only out performs the original wheel but dramatically enhances your vehicle's appearance. Without the complications normally associated with an aftermarket item.
Revere Luxury Forged wheels are designed and built in a variety of designs, sizes and suitable for Hyper/Supercars to Luxury SUV's, we have a varied selection of styles available from single piece monobloc wheels to complicated three-piece super concave designs. This varied choice of styles combined with an extensive array of finishes and manufacturing elements, ensures you, the client receives a forged alloy wheel representing your complete individual bespoke requirements built to the highest quality.