A truly British brand, supporting UK Industry & Manufacturing
Unique in our sector Revere London, design and manufacture our own parts in the UK to our exacting specification. Our manufacturing team are fully trained in the latest technology and production techniques utilising the latest machinery sourced from Europe.
Design to manufacturing - The Process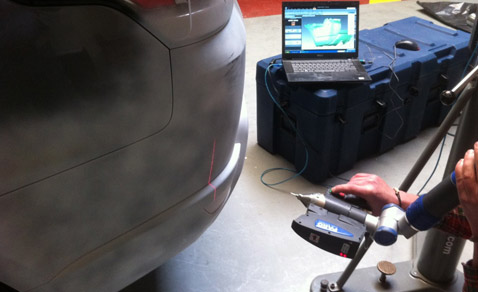 Scanning
The first step to production, our 3D scanning department uses the latest industry leading technology and equipment to scan the donor vehicle to produce 3D CAD files to enable us to design and produce parts that ensure complete compatibility and fitment.
CAD Design
From our scanned CAD data Revere are able take our class leading designs and ideas and turn them into reality. Using this method enables us to ensure complete aesthetic and engineering cohesion onto any vehicle we are working on.
Composite and Plastic Production & Injection Moulding
Revere use only the very best grade material high extrusion polymers and manufacturing machines sourced from within the EEC, to ensure the parts produced are of the highest quality.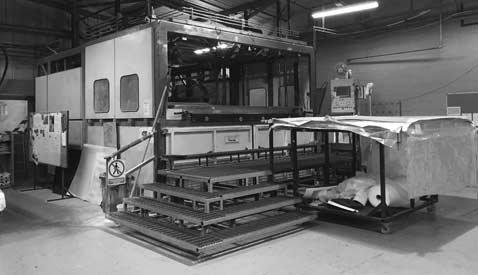 Vacuum forming
Vacuum forming is a flexible process that involves giving three-dimensional shape to an extruded thermoplastic material. Using sophisticated halogen heating systems, we can heat a wide variety of engineering materials, before drawing them onto our state of the art moulding machinery to form even the most complex of shapes.
Vacuum Forming Machinery: Geiss Thermoforming machines, U and T series
CNC Cutting
Once the high quality part has been moulded to ensure our parts fit exactly and consistently we use the very latest CNC cutting and milling machines. Working to a complex CAD programme these machines are able to produce finished parts time after time.
CNC Machinery: Geiss CNC-controlled trimming machines Geiss CNC-controlled ultrasonic, cold knife & laser cutting machines.
Automotive Upholstery Trimming
Our automotive upholsters and craftsmen are fully trained for all types of automotive and aviation requirements using the latest fire retardant materials.
Our state of the art, computer controlled machinery, combine with the skill of master craftsmen to transform the interior of cars, yachts and planes into a stylish, bespoke luxury environment that is second to none.
The Environment
All manufacturing processes and materials Revere adopt exceed the exacting economic and ecological standards as well as the demanding expectations on safety.