Your Style, Your Way
Bespoke Finishing Options - Individuality is the embodiment of Revere and our bespoke wheel department can offer an incredible range of colours and finishes to suit your requests. All bespoke finishes are completed to our high factory quality standardds, ensureing the wheel finish you require completely matches your requirements and compliments your vehicle.
Once manufactured all Revere wheels are finished by our paint department, using the latest in powder coatings and colours to ensure a flawless, blemish-free wheel that is robust enough to deal with a wide range rof varied road conditions.
Express your personal style. Limitless wheel paint and finishing possibilites.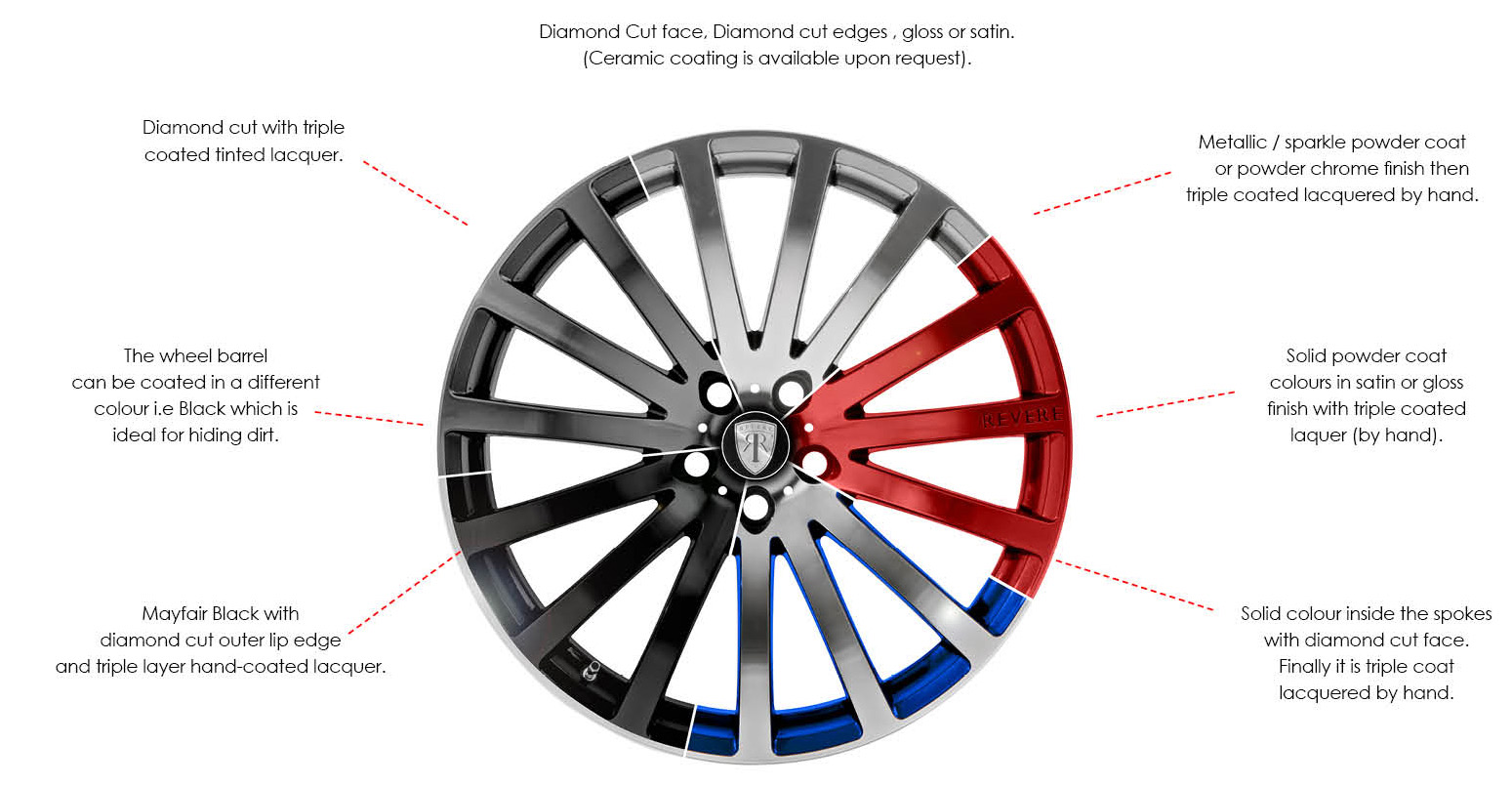 Wheel Design and Manufacturing
Revere design, manufacture and supply alloy wheels to a limited number of retailers worldwide. Our process starts with concept drawings by our team who incorporate the latest styles and trends into wheel design. Our styles are classic yet contemporary. Our team then use CAD software to turn our concepts into a 3D data file.
Each Revere alloy wheel is subjected to the highest standards in manufacture, finish, testing and quality control. Our wheels are manufactured to ISO9001 standards and have been JWL (Japan Light Wheel Alloy) and VIA (Vehicle Inspection Association) Wapproved (model dependent). Every wheel design passes through several manufacturing stages each with its unique quality control procedures. Our wheel manufacturing process consists of the following stages:
Wheel Mould Production • Wheel Casting • Heat Treatment • Machining • Paint & Finish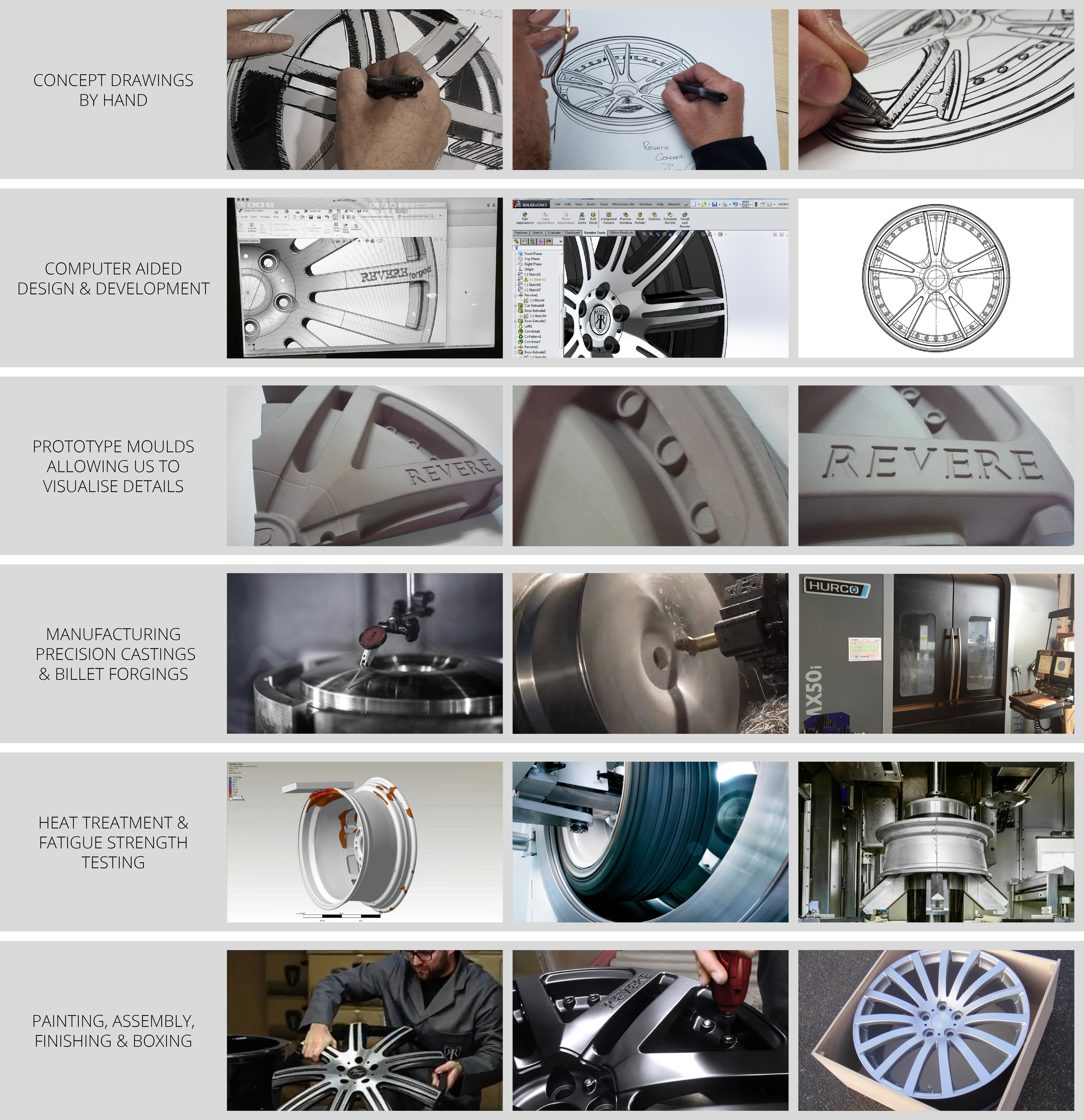 Timeless Alloy Wheel Designs
Revere aluminum alloys wheels are designed and developed in-house at our design studio in London, England. Their style and appearance is specifically engineered to visually enhance any of the prestigious Marques they are fitted to. Created using manufacturers own data we are able to produce wheels that optimises the ultimate function and form combination.
Revere wheels are built and tested to the highest possible standard and surpass all geometric, impact, weight testing and more importantly exceed all load rating requirements. Revere have a wheel style to suit all tastes, from the timeless, strong functional five spoke WC1, the elegant WC2 and our newest addition the complex and multi piece look WC3. Adding that element of individuality we offer a bepoke custom paint finishing department ensuring the wheel you pick for your vehicle perfectly reflects your sense of style and enhances the vehicle road presence and personality.